LED Light Housing, 120w die cast led street light body
Do you know what is LED LAMP FOR ROAD LIGHTING?
Road lighting is an important part of urban lighting, The development of a new type of high-efficiency, energy-saving, long-life, high color rendering index, and environmentally friendly LED street lights is of great significance to the energy saving of urban lighting.
Features of LED street lights
The difference between LED street lights and conventional street lights is that the LED light source adopts low-voltage DC power supply and is a high-efficiency white light synthesized by GaN-based power blue LED and yellow. It has high efficiency, safety, energy saving, environmental protection, long life, fast response speed, high color rendering index, etc. Unique advantages, can be widely used on roads. The outer cover can be made, the high temperature resistance can reach 135 degrees, and the low temperature resistance can reach -45 degrees.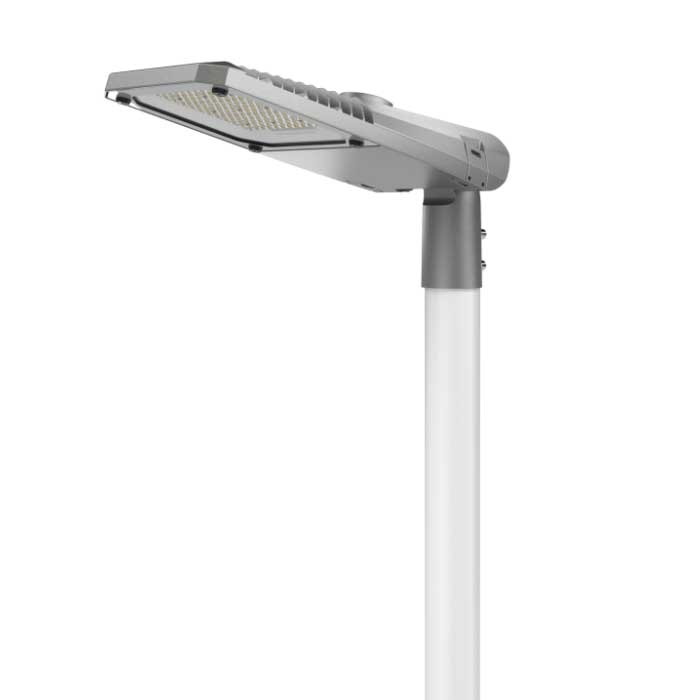 The LED has reached 110-130lm/W, and there is still a lot of room for development, the theoretical value reaches 360lm/W.
The color rendering index of LED street lights is above 75.
Long lifespan: It can be used for more than 50,000 hours and provides five-year quality assurance.
Buy the best quality LED Light Housing and 120w High Bay LED lights in original die casting led street light housing factory!
Keywords: aluminum street Light Housing | 100w LED Street Light | LED Street Light | 120w LED Street Light,
ShenZhen EKI Lighting Industrial Co.,Ltd. is the manufacturer of Aluminum Die-Casting LED Light Housing With the various of our own developed design and technologies